Table Fries.
Guest: Alyssa Garty
Episodes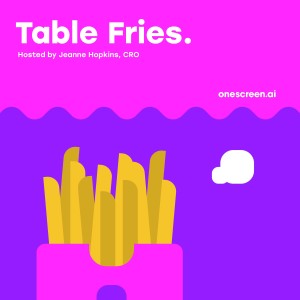 Wednesday Aug 21, 2019
Wednesday Aug 21, 2019
Alyssa Garty has come a long way since her first job scooping bird feed in her New Hampshire hometown. She was part of the original Lola pack and started as a Wombat over three years ago. Alyssa worked in Product as a Technical Project Manager, but she still held their Customer Core value close to her heart. She's a travel management and customer service junkie, a passionate rule follower, and relentlessly gets stuff done. Over the years, Alyssa has learned the importance of speaking up about what you believe in. To hear about Alyssa's work in brick and mortar travel management and her systems-focused mindset, listen to her conversation with Jeanne Hopkins, on this episode of Table Fries. 
Connect with Alyssa Garty on LinkedIn.