Table Fries.
Guest: Susan Trudeau
Episodes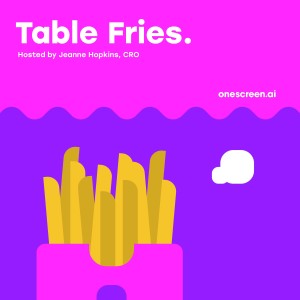 Wednesday Oct 09, 2019
Wednesday Oct 09, 2019
From a stay-at-home-Mom to taking care of business travelers, Susan's tenacious work and attitude play a big role in the Lola.com office. As one of the first 'wombats' on the customer service team, Susan describes herself as a 'hyperfocused' person who believes people should do what they love in life. Staying true to her word, she decided to join Lola and has enjoyed the 'wicked-loving' office culture every day since. To hear more about her background and work experiences these past 3.5 years, listen to the newest episode of Table Fries, hosted by Jeanne Hopkins.
___________________________________________
Connect with Susan Trudeau on LinkedIn.