Table Fries.
Guest: Shelby Byrnes
Episodes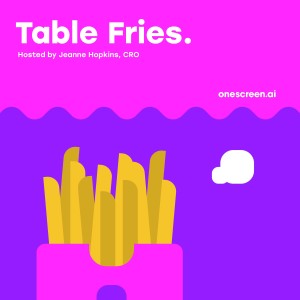 Monday Aug 05, 2019
Monday Aug 05, 2019
Shelby Byrnes was the Service Manager on the Customer Support Team at Lola.com. Though she had a degree in Geography as well as experience working in special education, she didn't have any idea of what she wanted long-term in her career. She ended up taking advice from a co-worker who advised her to do what she loves most – travel.  Shelby describes herself as a glass-full type of person who is always trying to put people around her in a good mood. Her ability to bring light to any situation is what made her a perfect fit for Lola's "Wicked Loving" culture. To hear about Shelby's journey to Lola and experiences in her current role, listen to her conversation with Jeanne Hopkins, on this episode of Table Fries!
Connect with Shelby Byrnes on LinkedIn.