Table Fries.
Guest: Megan Herr
Episodes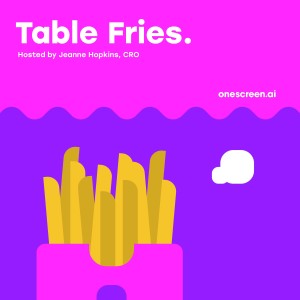 Tuesday Sep 24, 2019
Tuesday Sep 24, 2019
Megan Herr and Zoe Weiss were members of the first-ever intern class at Lola.com. Before heading back to school, they made sure to have a discussion with Jeanne about their internship experience and each of their biggest takeaways. Megan is a rising sophomore at the University of Virginia spending her days working with data and 'behind the scenes marketing.' Zoe is a rising junior at Brown University working with the engineering team on adding features and solving problems through code. To learn more about their backgrounds, favorite trips, how they found Lola and more, listen to the newest episode of Table Fries, hosted by Jeanne Hopkins.
___________________________________________
Connect with Megan Herr and Zoe Weiss on LinkedIn.