Table Fries.
Guest: Rachel Neasham
Episodes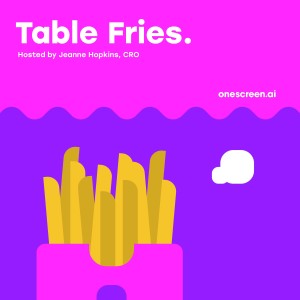 Monday May 20, 2019
Monday May 20, 2019
Rachel Neasham has never been one to turn down a challenge. And when things become challenging or she needs a source of fuel, her solution was always to "do more push-ups". Listen to her conversation with Jeanne Hopkins, on this episode of Table Fries for a deep dive into Rachel's thoughts on her experience in the military, obsession with Wombats, and why she loves doing push-ups.
About our guest:
Rachel Neasham was the Director of Product at Lola.com, where she worked directly with the product and engineering team to build a consumer-grade travel product that their customers would love. Rachel graduated from the United States Military Academy at West Point back in 2009 and went on to serve over 5 years in the US Military. Prior to coming to Lola Rachel served as an Engineer Officer then went on to serve as the COO of Rumi Spice before entering the travel industry at Lola.com.
Connect with Rachel Neasham on LinkedIn.